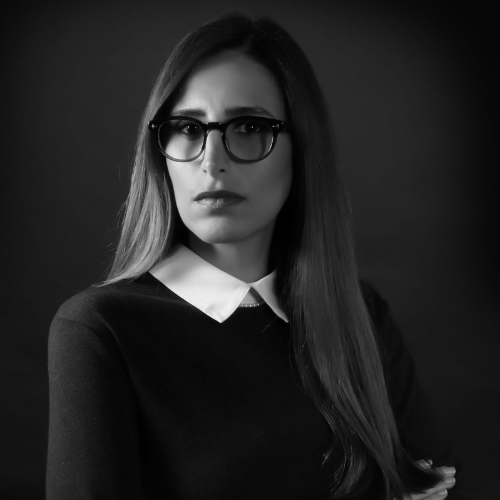 SHEREEN
MOSTAFA company

Publicis Groupe

position

Head of A/V Production

website
about the jury
When she first graduated from Mass Communication and Broadcasting, she was asked: What's next? What will you do now? And she had no clue! She loved writing, cinematography, anchoring, editing, directing and anything related to film production, equally, but had no idea where to start! The absolute answer for this was: Become a producer. The only person who can get the chance to be part of all those professions and plan them altogether.
After 10 years in Cairo's office, the leading hub of creativity for many years in Middle East, she has been assigned to lead Leo Burnett's Dubai's A/V Production Department, and from there her Groupe Integration for Publicis Communication has started, leading on main regional campaigns across all clients and brands in the past 8 years.
She has been very lucky to grow up working with great creative leaders, who have helped her shape her creative taste and knowledge, that helped her best to standout among others. Being also raised among the best communication leads, gave her strength and great knowledge in understanding client's nature, goals and objectives, giving them the utmost support to achieve them.
Shereen Mostafa produced for multinational and local clients across all industries, global campaigns for McDonald's, The Coca Cola Company, Kellogg's, Danone, Nestle, Ferrero, P&G, Vodafone, Philip Morris, Samsung, Emirates, Spotify, Mercedes, Uber, Central Bank of the UAE, Pizza Hut, PepsiCo, Cadillac, Carrefour, Canon, and many others.
Her current integrated regional role, and deep understanding of the different cultures across the Middle East and internationally, along her accumulated experience in the advertising industry, helps her add great value to each project she works on, not only when it comes to TV campaigns, radio, photo shoots, etc., but also to fully integrated campaigns. She believes that being up to date with all the digital aspects and developments that are widely affecting our industry. it's challenges and it's more agile and up-to-date different modules, one cannot excel and stand out without mastering them nowadays. She also led on multi-million dollars productions that were globally shot with diverse talents including celebrities, musicians and professional athletes.
Creating memorable music hits is a key highlight of her career. From the famous Ma3 Ba3d  – Always Together, to Mobinil & Orange hits in Egypt, to the latest worldwide loved Wasn't Me song for Emirates NBD, Shereen believes that nothing beats the feeling of watching your own baby being loved and played all around the world. Music was and will always be the one universal language that is really able to shape our souls and behavior in a magnificent way.
While on the contrary, her love to strong impactful CSR campaigns allowed her to stand out with the outstanding level of craft she puts into each campaign of these, du post wisely was a significant one. All this was to only compliment her thorough experience and glamorous track record of iconic campaigns done for multiple leading telecom clients around the world, while du Tuesday's platform was no miss.
Her work throughout the years has been shortlisted and awarded in multiple international forums, few in Cannes Lions, D&AD, LIA, multiple Grand Prix wins with more than 130 Dubai Lynx Awards, 65 Effies, along various awards for a long list of campaigns and clients. Shereen was a Judge at D&AD in 2021 and 2022 as a celebrated expert.
Shereen believes a producer should be a great storyteller, who is up to produce anything and make it a great production. Its form, scope or budget should never matter. She believes that content has always been the king and will continue to be one. One simple great idea with few talented people committed to deliver a piece of content that can move human beings, can always create magic!