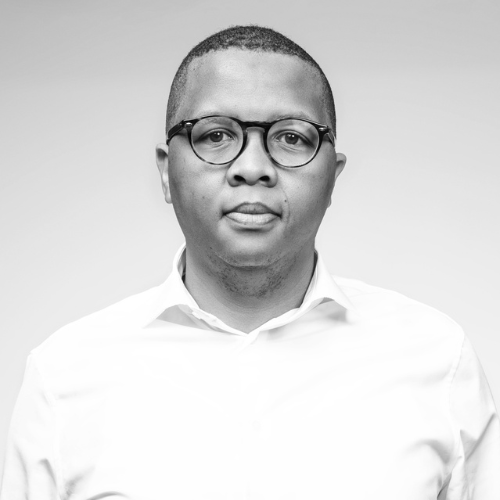 Jury President
XOLISA
DYESHANA company

Joe Public

position

Chief Creative Officer

website
about the jury
Xolisa Dyeshana is Chief Creative Officer and partner at Joe Public United and has been an invaluable part of the independent agency group's growth story, having begun his journey with the agency as far back as 2006.
He contributes a wealth of experience gained over 19 years, working on iconic brands like Chicken Licken, Nike, Nedbank, Dialdirect, P&G, UberEats, Converse,
Distell, Momentum, Mercedes-Benz, Renault, and Toyota.
Xolisa's passion lies in the world of creativity. To this end, he has actively contributed to the industry as Chairperson of The Creative Circle, the highest decision-making body for advertising creativity in South Africa and served as Chairman of the Loeries (2012-2014), South Africa's premier advertising award show. He also strives to give a voice to African creativity on the global stage, having served on the juries of almost every renowned advertising award show across the world. Most recently, he was a member of the international board of The One Show  – the premier advertising show in the United States.
His passion for creative excellence is also evident in the numerous awards won throughout his career at both local and international awards festivals, including Cannes Lions, D&AD, One Show, Loeries and more – earning him recognition as South Africa's joint No. 1 creative leader in 2018 and No. 2 in 2020 and 2021. Last year, Xolisa was recognized as one of Adweek's Creative 100 – an annual global honor that has become one of the most respected accomplishments in the creative industry.
Xolisa has been part of many industry initiatives aimed at helping young people from underprivileged backgrounds gain access to the industry – actively engaging a new generation of creative minds in finding new solutions for a better South Africa.