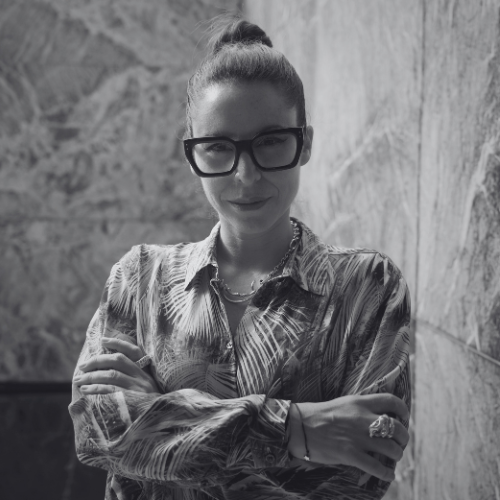 TANIA
VERDUZCO company

Los Perez

position

Director

website
about the jury
Tania Verduzco is a Mexican filmmaker with a background in dramaturgy, acting, and dance. After moving to Barcelona from Mexico City to study filmmaking, she started collaborating with Adrián Pérez under the alias Los Pérez. Together, they directed and crafted award-winning stories for brands like Apple, Tinder, Paramount+, Xbox, Coca-Cola, Klarna – and team-up with artists and pop icons such as Uma Thurman, Christina Ricci, Jake Whitehall, Selena Gomez, A$AP Rocky, and Doja Cat.
Their distinctive style has been recognized worldwide by festivals, publications, and platforms such as Cannes, AICP, ADCE, CICLOPE, Shots, Shark Awards, Berlin Commercial, AWARD awards, Club de Creativos, LIA, Ojo de Iberoamérica, IndieWire, Fubiz, LBBOnline, and 1.4 among others. In 2022, AdWeek included Los Pérez in their Creative 100 feature.
Always curious, Tania constantly looks for new techniques and practices to integrate and combine with her directing skills, which led her to study acting in the Lee Strasberg Institute and Casa del Teatro.
Los Pérez are represented by Biscuit in the USA, The Lift in Mexico and Caviar in London.