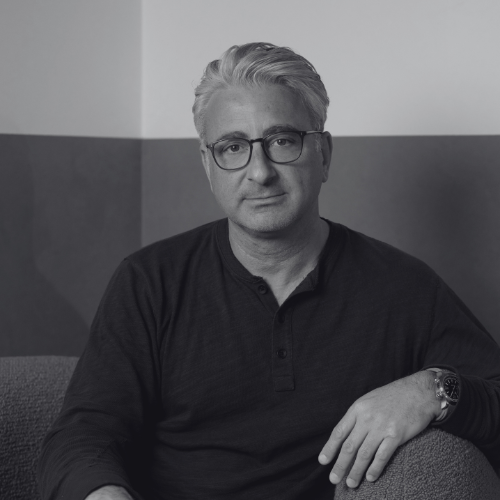 ROB
GALLUZZO company

FINCH

position

CEO & Executive Producer

website
about the jury
Rob Galluzzo is the Executive Producer and CEO of FINCH, one of the leading production companies in Australia and New Zealand. FINCH's work won the very first SDG Grand Prix for The Lion's Shareand the Grand Prix for Good as well as many Cannes Gold Lions and the first Branded Entertainment Lion, two D&AD Black Penclis, one White and many Yellow Pencils, Grand Prix at The New York Festival, LIA, Spikes Asia and the Grand Lotus for Humanity at Adfest in Asia and many CICLOPE Gold statues. FINCH's work has been nominated for an Oscar, several Emmys, an AACTA, and an ARIA award.
Rob was Jury President of Film Craft at Cannes Lions Festival, D&AD and Spikes Asia and has sat on juries for Cannes Lions, D&AD, Spikes Asia, Dubai Lynx, CICLOPE Festival, One Show Award, LIA, LLB's Immortal Awards, AdWeek, Project Isaac, Axis Awards and AWARD Award. 
Rob Galluzzo delivered closing remarks as part of The Lion's Share launch event at the opening of the UN General Assembly in 2018. The Lion's Share is a charitable initiative he co-founded with the UNDP and Christopher Nelilus in order to draw together the worlds of conservation and advertising.
Rob has executive produced long form content, including the branded documentary Losing Lena, and the bushfire documentary A Fire Inside, My Sister Liv, Girls Can't Surf, Red Hill, and Machine, as well as being instrumental in the production of Netflix's genre-defining documentary series Chef's Table. Rob is on the Board of Directors for The Liv Project, a non-profit organization for the prevention of youth suicide and The Minderoo Foundation – Fire and Flood Resilience.
Rob is also the co-founder of Nakatomi, a technology innovation company led by imagination.
Rob co-found Creatable, an education disruptor that aims to solve the lag between industry and education around the globe. Creatable's initiative in Burundi involves teaching students science and technology through real-world solutions.
Rob's hope for the world is that there is more compassion and imagination, something he's injected into each company's DNA.