Meet the Director: Los Perez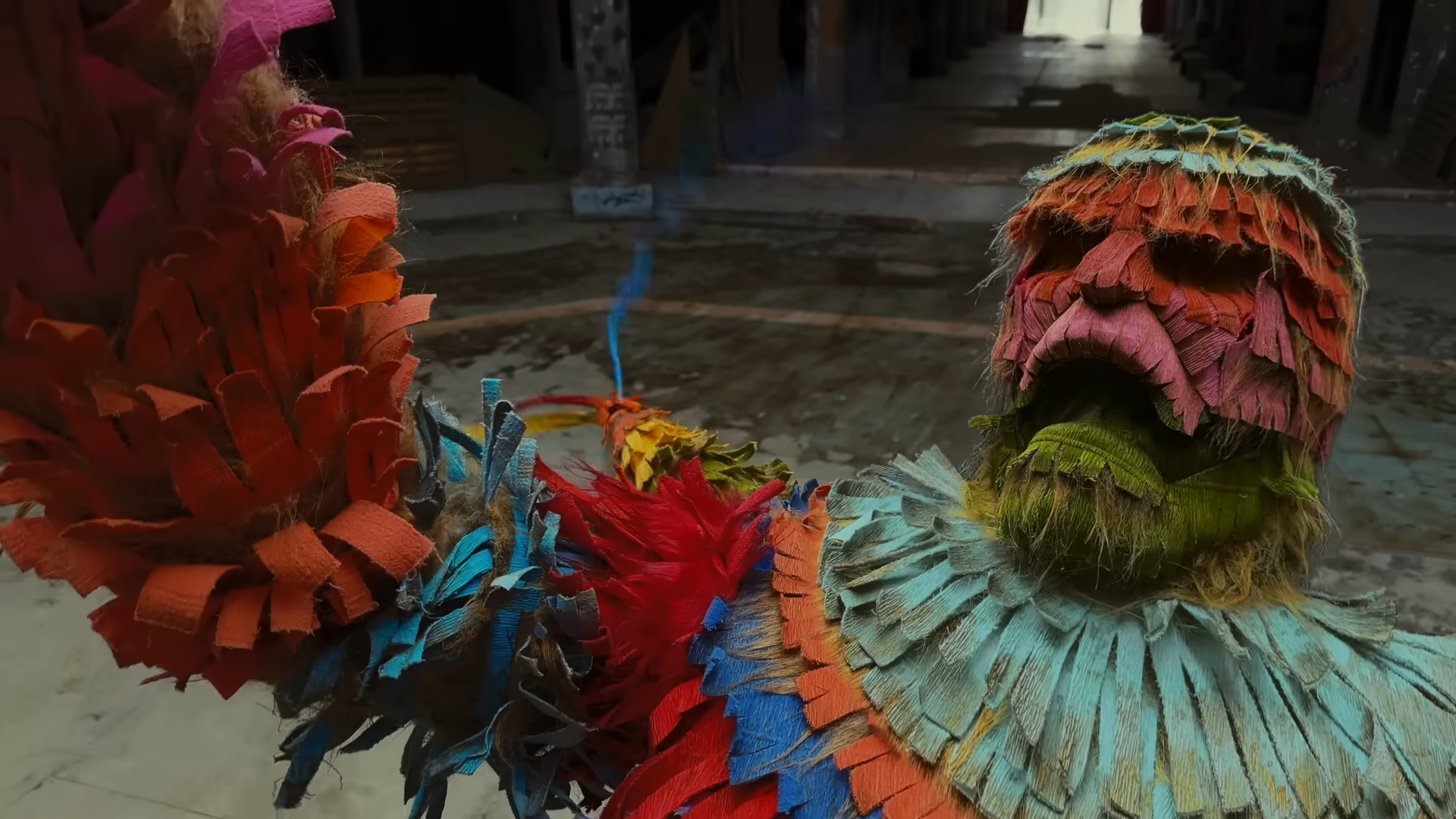 about the event
Los Pérez is the alter ego of Tania Verduzco and Adrián Pérez, writers and directors working in a creative tandem. Originally from Mexico and Spain respectively, they met and began collaborating in film school, and since then they've developed together a distinctive look through their commercial work for brands like Paramount+, Xbox, Coca-Cola, Klarna and Taco Bell. The duo has collaborated hand by hand with artists such as Uma Thurman, Christina Ricci, Jack Whitehall, Selena Gomez, ASAP Rocky, and Doja Cat.
The cinematic scope of their work has been recognized internationally, recently featured in AdWeek's Creative 100: The Most Innovative and Inspiring Individuals of 2022 and they recently launched a 15 minute short film – entirely shot on an iPhone 14 Pro – about an iconic pro wrestler coming out of retirement to battle a rather terrifying piñata. It's a wildly entertaining tale, showcasing the high-intensity action, costume design and art direction that Los Pérez are known for.
Doors open at 9:00 am (but guests can check in at any time).
Check in and meet old and new friends over a cup of coffee. Just show your ticket in the front desk and get your wristband and lanyard to access the festival. If you have a Networking Pass, look for the dedicated counter.
If you have any doubts, email us at accreditations@ciclopefestival.com.
Electric Theatre Collective's creative director Ryan Knowles and executive producer Antonia Vlasto sit down with director Henry Scholfield to break down the process of Masterpiece from important pre-prod decisions, challenges in post and working with AI.
4Creative's Executive Creative Director, Lynsey Atkin and Time Based Arts' Co-Founder, Mike Skrgatic, go on stage to share the secrets behind the ground-breaking series of idents developed for Channel 4.
Recently recognized in AdWeek's Creative 100, Los Pérez is a directing duo formed by Tania Verduzco and Adrián Pérez, who began collaborating in film school. Known for their high-intensity action films, and an extraordinary costume design and art direction, Los Pérez are masters at creating wildly entertaining tales for any kind of brands. Join them as they go behind the scenes on some of their most recent works, including collaborations with Apple, Taco Bell, Paramount+ and more.
Join Daniel Hulme, Chief AI Officer at WPP and CEO of Satalia, as he provides a radically new framework for how people should think about AI and explains how organizations can benefit from new technologies, without being seduced by the hype.
Food is not allowed at the venue.
Attendees are welcomed to enjoy the culinary experience around the venue. For more information, you can browse through a list of our recommended spots in the area.
Droga5's Co-Head of Production, Ruben Mercadal and Senior Art Director, Ben Muckensturm, along with The New York Times' Head of Enterprise Brand, Chanelle Kalfas, and director Mackenzie Sheppard (Bonaparte) will dive into their work for More of Life Brought to Life, the campaign that showcases how journalism provides a more connected understanding of the world around. The conversation will be moderated by journalist Olivia Atkins.
Taking the newly released Uber One Best Friends commercial, starring Robert De Niro and Asa Butterfield, as a case study, the session will explore how Virtual Production helped Mother and O Positive Films achieve a complex multi-location schedule with a limited timeframe and A-list talent.. Join Anna Murray, Chief Production Officer at Mother, and 1st AD Robert Blishen as they give their perspective on shooting at the ARRI Stage volume alongside Rob Payton, VP Consultant for ARRI Solutions.
In this talk from W+K Portland's Chief Creative Officer Azsa West, she'll discuss how leaders can create conditions where every single employee can bring their unique POV and feel empowered to share it every single day.
Mark Molloy has established himself as a master of visual storytelling. Characterized by his unique ability to tell human stories, there's an ever present life force intrinsic to his work. He rose to prominence directing Apple's three-part video series Apple at Work – The Underdogs, packed with dynamic filmmaking, charming storytelling and the most rewarding conclusion. Join Mark as he walks the audience through an exclusive insight on what went behind this monumental trilogy of films.
Enjoy an hour of open bar and networking with your peers.